When someone accesses the resource or creates a resource on MonoPam, it will automatically create an audit for that user and action. Every action on the system that the user does, will be audited.
You can view the UI for used audit in the following screenshot;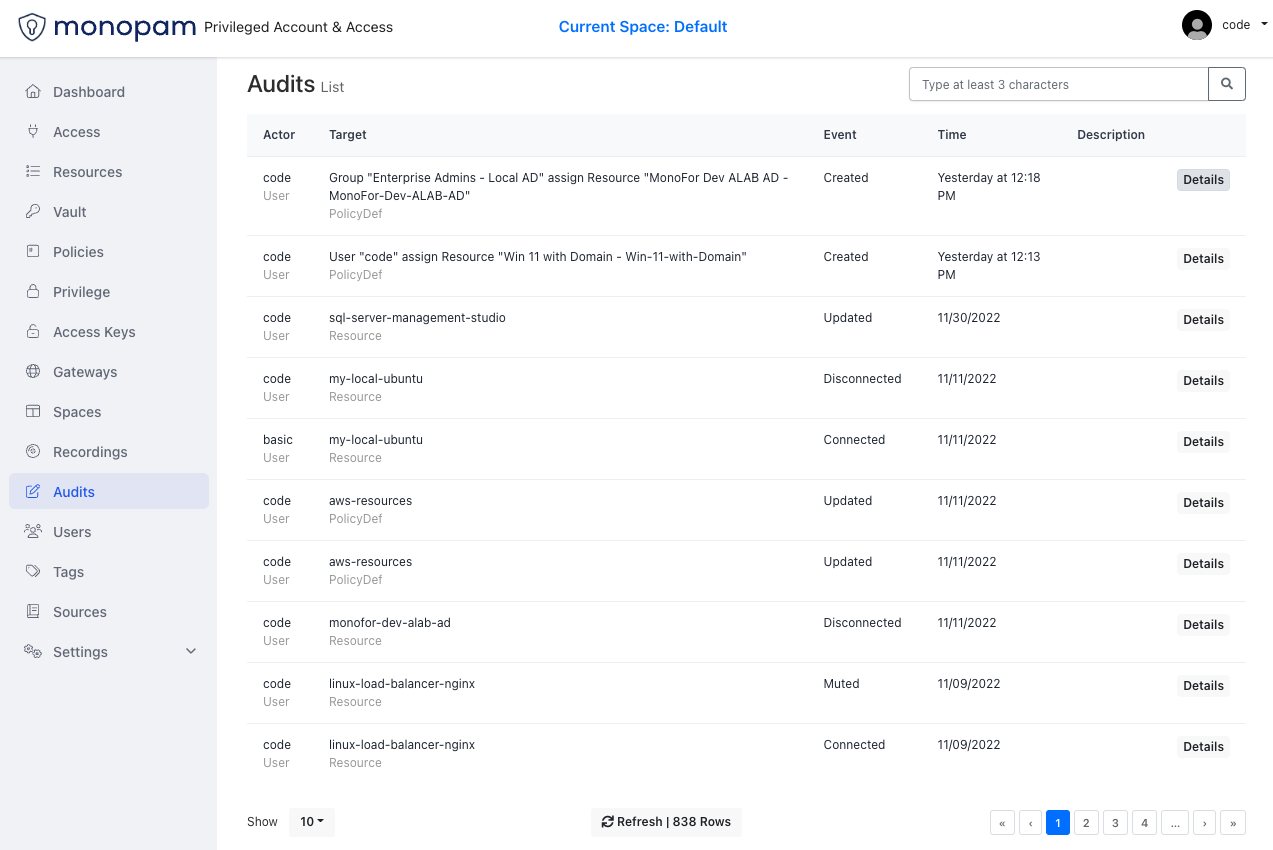 Also, you can see the detail of the audit.